Sales Meeting in Netzsch germany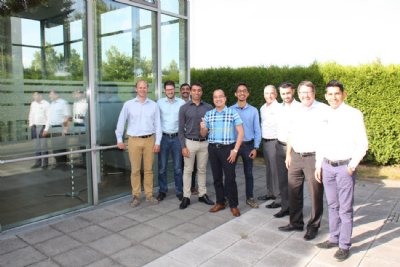 Engineer Augusto Acosta, CILA2S LV Corporate Manager, gave a technical workshop on the CILA2S and SWC solution in Germany to a group of sales managers of Netzsch Global. Netzsch has been a technological partner of the BCPGroup for more than 15 years. As the first workshop result in Germany, we have received a request for the offer of CILA2S equipment for Egypt. Netzsch has also made direct product presentations to Windshall, the largest German oil & gas operator.

New technologies are currently used to optimize energy production and consumption, in the case of well bottoms with the use of permanent magnet motors (PMM), which guarantee energy savings and efficiency levels higher than conventional technologies , also with the use of intelligent controllers that integrated with variadores of speed variable of high technology guarantee an optimal management of the production in the pumping systems.

Continuing with this operating philosophy, the BCP Group creates the CILA2S 4G, the CILA2S monitors, controls, optimizes and ensures the process of artificial elevation based on the integration of power electronic technology, upstream intelligence with automation and extensive experience - as in oil and gas. This knowledge is applied through Value Added Applications and Solutions (AVAS®) to ensure the maximum efficiency of the pumping system, these AVAS® operate on the main SWC controller (Smart Well Controller) which has preset algorithms for the integral operation of the lifting system.

In alliance with Netzsch in the visit made to bring to market the best solutions for PCP artificial elevation systems with Electrical Submersible Cavity Pump (ESPCP) technology and the use of PMM, participating in the stay in events such as "Field Management Meeting Oil & Gas Upstream "in Netzsch-Germany to strengthen the strategies of efficient integral solutions and to increase the concept of Intelligent Systems of Artificial Elevation.