Inauguration of CITECOL industrial complex in Colombia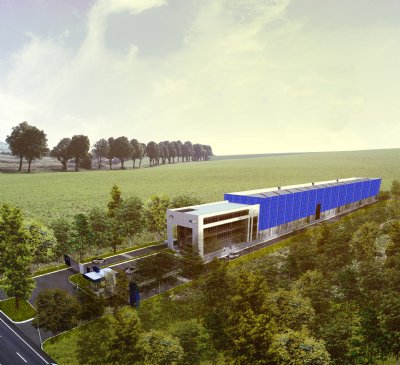 The BCPgroup will inaugurate its new industrial and technological complex in Colombia, in which it will develop its economic activity SLA COL S.A.S.
This new headquarters called CITECOL (Industrial and Technological Complex of Colombia) is located in an area of ​​great economic and industrial development in the Savannah of Bogota, in the vicinity of the municipality of Tenjo (Cundinamarca) in the KM 10 + 500 Autopista Medellín North side , 4 km from the headquarters in which SLA COL SAS I worked since 2008.

The total area of ​​the property is 9941 square meters, consists of 4 floors for administrative and engineering activities, equipped with offices, meeting rooms, auditorium for training and training. The built area of ​​the building is 1,500 square meters. The industrial complex has a portería, parking area for vehicles and tractomulas, with large areas for loading and unloading equipment, operations start in August 2017 and the inauguration of the complex will take place in October 2017.

The industrial and technological complex will have a specific area destined for new developments with state-of-the-art test benches for permanent magnet motors, induction motors for electro-immersible pumps, progressive cavity pumps, variable speed drives, intelligent artificial subsoil lift controllers and Surface, simulations of well conditions, electro BCP systems. In this area will also be installed the School WOS (Well Pad Optimization System) for training and training of collaborators, suppliers, customers and university groups, in the line of equipment brand BCPgroup.

The facilities comply with the international standards in terms of security, distribution and access (It has 3 main entries for Input and output of equipment). The entire project complies with the NSR 10 resistant earthquake regulations, and the urban and architectural guidelines of the area were respected.